Wanneer je gegevens achter laat in dit formulier, ga je akkoord met de opslag en verwerking van jouw gegevens door deze website. Ik zal zorgvuldig omgaan met je gegevens.
Tel: +31 625 301 130 Tijdens een sessie kan ik de telefoon niet beantwoorden, maar je kunt me altijd bereiken via What's App-chat.
E-mail: Voor het maken van een afspraak of bij vragen stuur mij een bericht. Ik neem zo gauw mogelijk contact met je op.
Praktijk: Ijburglaan 628c te Amsterdam
LOVE energetisch lichaamswerk is gevestigd te Amsterdam-Noord-Holland. Door mijn verschillende technieken ben ik erg flexibel qua werkplek. Ik kan over de hele wereld op afstand werken.
Healingen, energetische Therapie, BQH en persoonlijke coaching kunnen zowel face to face als op afstand(online) plaats vinden.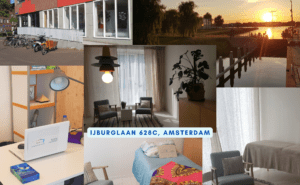 De cursus 'Ontdek je kracht- omgaan met stress' geef ik op dit moment online of in mijn praktijk in Amsterdam bij voldoende aanmeldingen. Wil je deze individueel of in een kleine groep volgen laat het me weten dan kijk ik naar de mogelijkheden.